Michael Horse
Known in his native tongue as Dreams of Horses, Michael Horse has been an accomplished artist for more than thirty-five years.
Born near Tucson, Arizona, of Yaqui, Mescalero Apache and Zuni heritage, Michael studied with famous Apache sculptor Allen Houser at the Institute of American Arts in Santa Fe, New Mexico.
Michaelís award winning jewelry, carvings and ledger art have been featured at Bonwit Teller in New York, the Smithsonian Institute, the Heard Museum in Phoenix and fine galleries throughout the world.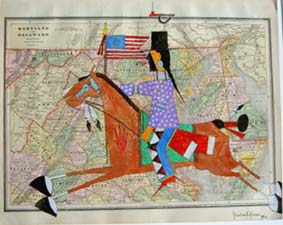 Michael, in 1995, co-curated the two-year exhibition Spirit Horses at the Southwest Museum in Los Angeles with Dr. Kathy Whittaker and Bernie Granados, Jr.
Michael has acted in the popular television series Twin Peaks and the Canadian television series North of 60; his films include Passenger 57 and The Legend of the Lone Ranger.
Known as an Indian activist, Michael works with, counselís Native American youth, and serves as a political and humanitarian spokesperson for indigenous people everywhere. He is a frequent guest presenter of awards at the annual First Americans in the Arts Awards held each year in Los Angeles, California USA.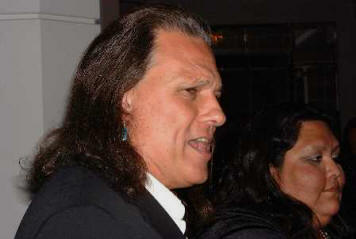 Michael is a founding member of the Native American Stunt Association and Co-Partner and Co-Executive Producer of all Adobespaceship Productions.
Home Mike Kemp Kent McCray Michael Horse Bernie Granados Jr.