Bernie Granados Jr.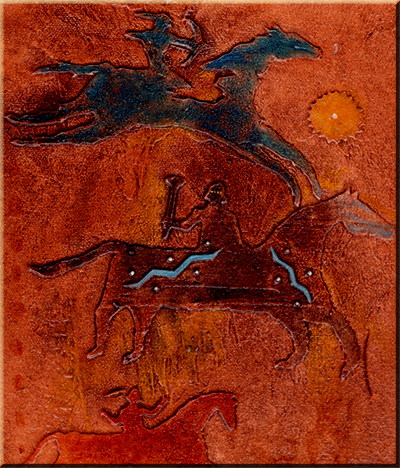 A renown artisan and active in both television and motion pictures, Bernie Granados Jr., has been a technical advisor, writer and paramedic with television credits that include Little House on the Prairie, Highway to Heaven, Matlock, The New Bonanza, Dynasty, Winds of War and Dallas. His motion picture work includes: Christine, Uncommon Valor, Death Becomes Her, Mars Attacks, Blown Away, Wild Bill and Basic Instinct, Mr. Granados' sculptures, paintings, murals and craft projects have been featured on Michael Landonís Highway to Heaven, Turtle Island (a television series for children utilizing Native American storytellers, live action and animation). Rainman, Whoís Harry Crumb?, Gabrielís Fire, Speechless, Evolution and CSI. His original artworks have also appeared in TNTís The Native Americans documentary series.

Bernie is a previous faculty member of the Goez Institute of Murals

and Fine Arts, a head of the art department of the Intertribal

Pre-University Preparatory Summer Program of the University of California, Irvine, a past instructor of multimedia painting at the L.A. High School for the Arts and a co-curator of Spirit Horses (Southwest Museum, Los Angeles).

Bernie is also a Co-Partner and Co-Executive Producer of all Adobespaceship Productions.

His website: http://elstudiogranados.com

also: http://nativementors.com

My labors of love.